At Bajaj Electricals Limited, our Corporate Social Responsibility programs are focused towards environmental sustainability, education, health, arts & culture and community development initiatives, through both direct implementation as well as via NGO partners, while ensuring participative, engaging employee volunteering within these focus areas. This commitment is balanced on four pillars, namely,
Major CSR initiatives undertaken by Bajaj Electricals Ltd. during the year are:
Environmental sustainability :
Along with undertaking tree plantation, Bajaj Electricals Ltd. is commited to educate and involve our diverse stakeholders to be a part of the journey to ensure environmental sustainability. We as a responsible and conscious organisation regularly undertake tree plantation & creating a sense of responsibility towards resource protection and pollution free environment. Plantations are done in pan India locations in areas such as schools, colleges, central police canteens, roadside, wasteland and watershed /community farms for economically weaker farmers.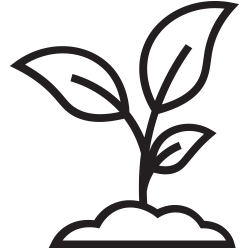 135000
No. of trees planted as at March, 2019
In addition, under Clean India project, municipal solid waste management initiatives and beach cleanup drives were undertaken. The waste management projects were implemented at the ward level, Gram Panchayat level and with individual societies, allowing us to impact the lives of 30000 people by managing over 2 Tonnes of waste scientifically. Similarly, we were able to reduce the quantum of waste collected at Dadar beach from 5 tonnes to 0.5 tonnes, via focused, continuous cleanliness drives.
These projects were implemented through Stree Mukti Sangathana, Hariyali, GEV, NARAD, Raah Foundation and Bajaj Electricals Foundation.
Education & Community Development:
During the year, Bajaj Electricals Ltd. concentrated its efforts at promoting education and bridging the gap of availability of resources for the students. For this purpose through the school development program called Shiksha Vikas we worked in government aided and non-aided schools towards improving the infrastructure, water and sanitation, provided access to improved technological connect by setting up computer labs and providing E-learning kits; nurturing and mentoring through various capacity building programs for the holistic development of the students. These projects were implemented by us in partnership with Seva Sahayog Foundation, Saraswati Seva Foundation &anp; Bajaj Electricals Foundation.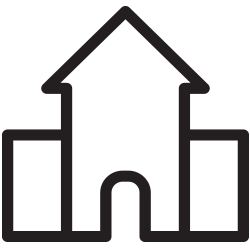 81
No. of schools benefitted in 2018-19
Promotion of preventive health care:
We are working in the area of Tobacco control program under promoting preventive health care to promote "Yes to Life, No to Tobacco" focusing on our mission of eradicating tobacco consumption from society. Through
several initiatives such as Anti-tobacco awareness and cessation programs, we are working on creating tobacco free environment with NGO partners, while emphasizing on the importance of the tobacco free mission. This is done in partnership with various social organisations such as Salaam Mumbai Foundation.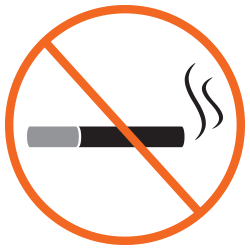 NO TOBACCO
Arts & Culture:
In the last one year, in the area of promotion of arts and culture we focused in encouraging art among high school children by conducting Balanand program across India with NGO partner Prafulla Dahanukar Art Foundation. We undertook programs such as revival of the livelihood of the weavers, post the Kerala Floods, by rebuilding their cluster and bringing their looms back to life, which are their only source of livelihood and income with Chendamangalam Handloom Cooperative Society Ltd. We also joined hands with the NGO YUVA Foundation and various local artists to create and promote traditional art in prominent locations in PrayagRaj.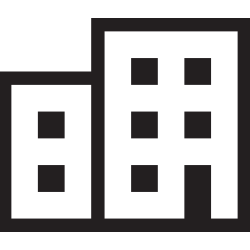 149
No of schools benefitted in 2018-19
Other Initiatives:
We also participated in major running events across 6 cities in India. A total of 649 employees participated in support of our charity partners working in the field of environment and promotion of arts & culture.
Bajaj Electricals employees contributed their one-day salary, with an equivalent amount contributed via our CSR funds, towards relief and rehabilitation post Kerala floods, to improve the infrastructure in schools that were impacted by the floods, through our NGO partner Rajagiri Transcend.
Besides these, we undertook employee volunteering programs across our four focus areas - Green India, Clean India, Shiksha Vikas and Tobacco Control, wherein 3325 volunteering days were clocked by our employees across India. Thus, we created a pool of proud, engaged and motivated employees across the organisation, leading to a small but significant change in the lives of our stakeholders.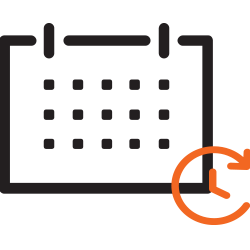 3325
Volunteering days were clocked by our employees across India